Dane Bauer is our featured employee spotlight this month. Dane has been with NCC Automated Systems since 2018. As a member of the fabrication department as a FAB Team leader/CNC Programmer/Machinist and reporting to Marty Zona, Dane said that there are many things that he's done here at NCC that make him proud, but if he had to pick one it would be earning the respect of his fellow employees and being chosen as the employee of the year in his first full year at NCC (2019).
Dane has had an enormous impact on our machine shop, leading the charge in building a great team, getting the right equipment in house, and dramatically improving our efficiency and production capabilities since he has been here.
Throughout his career at NCC, what Dane loves most about his career is that he is never done learning. NCC is growing fast and in order to keep up, he needs to continue to learn new things in his trade and in business in order to stay at the top of his game. He likes the challenge!
Dane has worked on a number of large projects during his time with NCCAS. The one success that stands out most to him is that in the past couple years he has played a major role in bringing CNC Technologies to NCC. We have gone from zero CNC machines -- relying solely on vendors -- to now having five CNC machines and relying less on vendors for machining. This makes us more efficient and allows us to meet customer demands quicker than ever.
It's clear that Dane loves working on the Glide-Line product line as well as at NCC. When asked what makes us different from other employers, Dane says, "What makes NCC different is they treat the business like a family, always rallying around each other to get through issues - whether it's work-related or in personal life." He adds, "I am just glad to be a part of this group and have a visionary like Kevin as our leader. It was a leap of faith moving here to join this team, uprooting my family from everything and everyone we knew to move across the state and start this adventure. I am truly glad we did it, NCC is like no other company I have ever seen."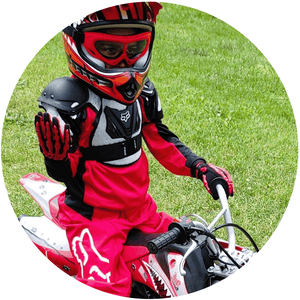 Offline, Dane's family is his world. He, his wife, and their two kids keep busy with ponies and dirt bikes and anything outside. He enjoys archery hunting and says, "For now that is mine, but my son and daughter are both eager to join me in that hobby as well!" He likes to focus on the good; these pictures all happened in 2020.

Our Employee Spotlight series celebrates our phenomenal employees at Glide-Line, highlighting one person and their contributions to our team.